Autumn explorations in the city!
We start our walking tours for the whole family these fall! Let's become tourists in our city and discover it through play!
Join us to read maps and old stories, to explore monuments and public buildings, to solve puzzles and decipher secrets. This month we discover stories from the old town of Heraklion, while we look up the Gods of Olympus along with a scavenger hunt.
Choose the theme you like best and join us now!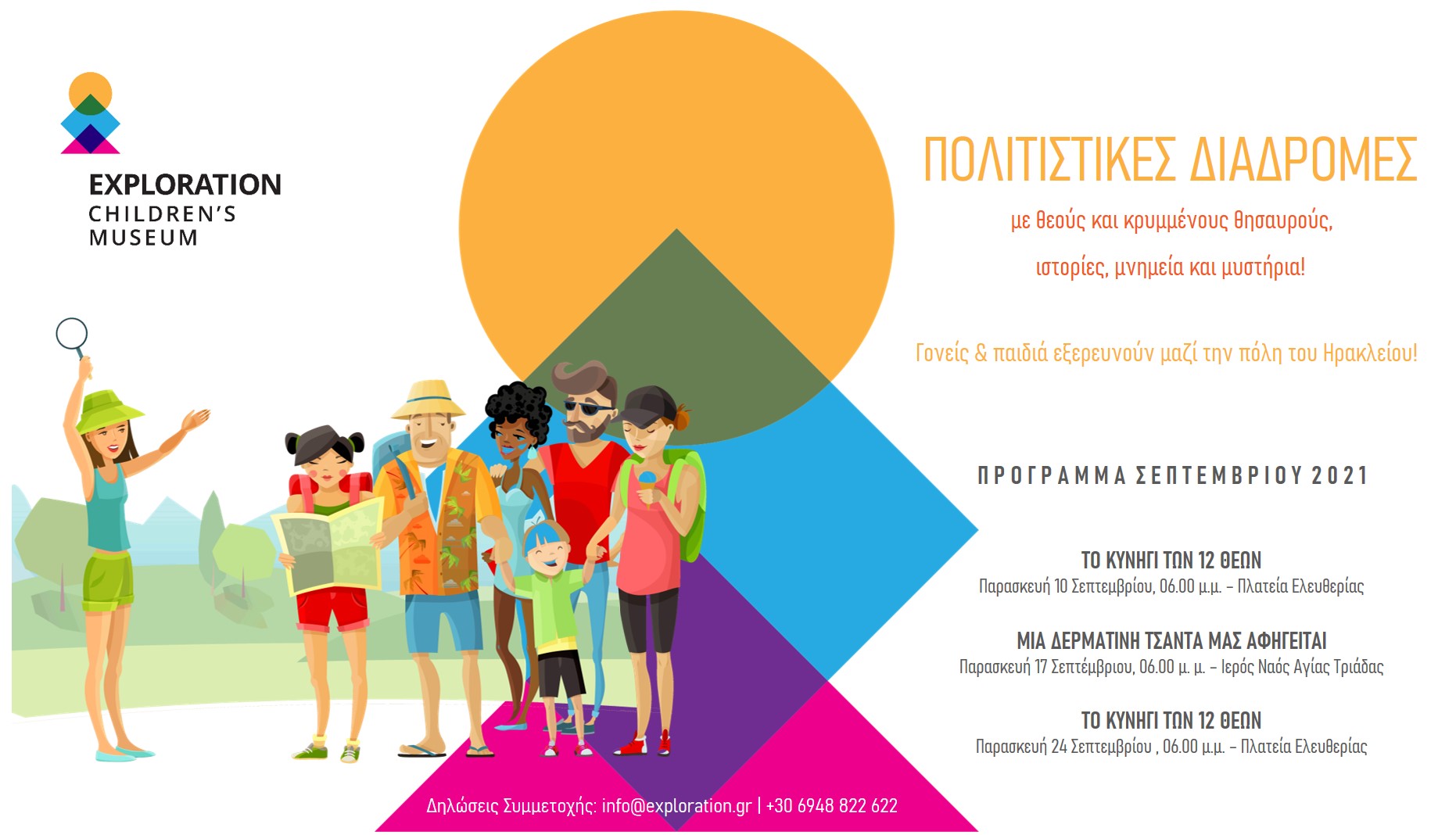 ---
THE HUNT OF THE 12 GODS
---
Twelve gods are waiting for us, hidden in twelve places in the city of Heraklion! Are you ready to discover them?
Friday 10.09 | Friday 24.09 (6.00 - 07.30pm) Starting point: Eleftherias Square
---
Α LEATHER BAGS TELLS ITS STORY...
---
A forgotten leather bag will take us back in time and space. What story has inside it?
Friday 17.09 (6.00 - 07.30μμ) Starting point: Church of the Agia Triada
Our cultural thematic routes are specifically designed educational programs that take place outdoors, in monuments and sites of cultural interest with the intent of familiarizing visitors with our city's heritage. Our walking tours are especially designed for parents with children of school age. Children should be accompanied by at least one (1) adult.
Throughout the educational program, all the necessary measures for the protection of the health and safety of our visitors and interpreters have been taken. An individual educational kit is provided each family / group.