THE MUSEUM
Exploration is a journey full of adventures, discoveries and of course new experiences!
What happens when play and culture are combined on this journey? Then, you definitely meet Exploration!

Exploration is the first mobile children's museum in Greece that constantly travels everywhere for all children!
You will find us with our collections, exhibits and interpreters, travelling in various cities of Greece and exploring, discovering and playing with our visitors.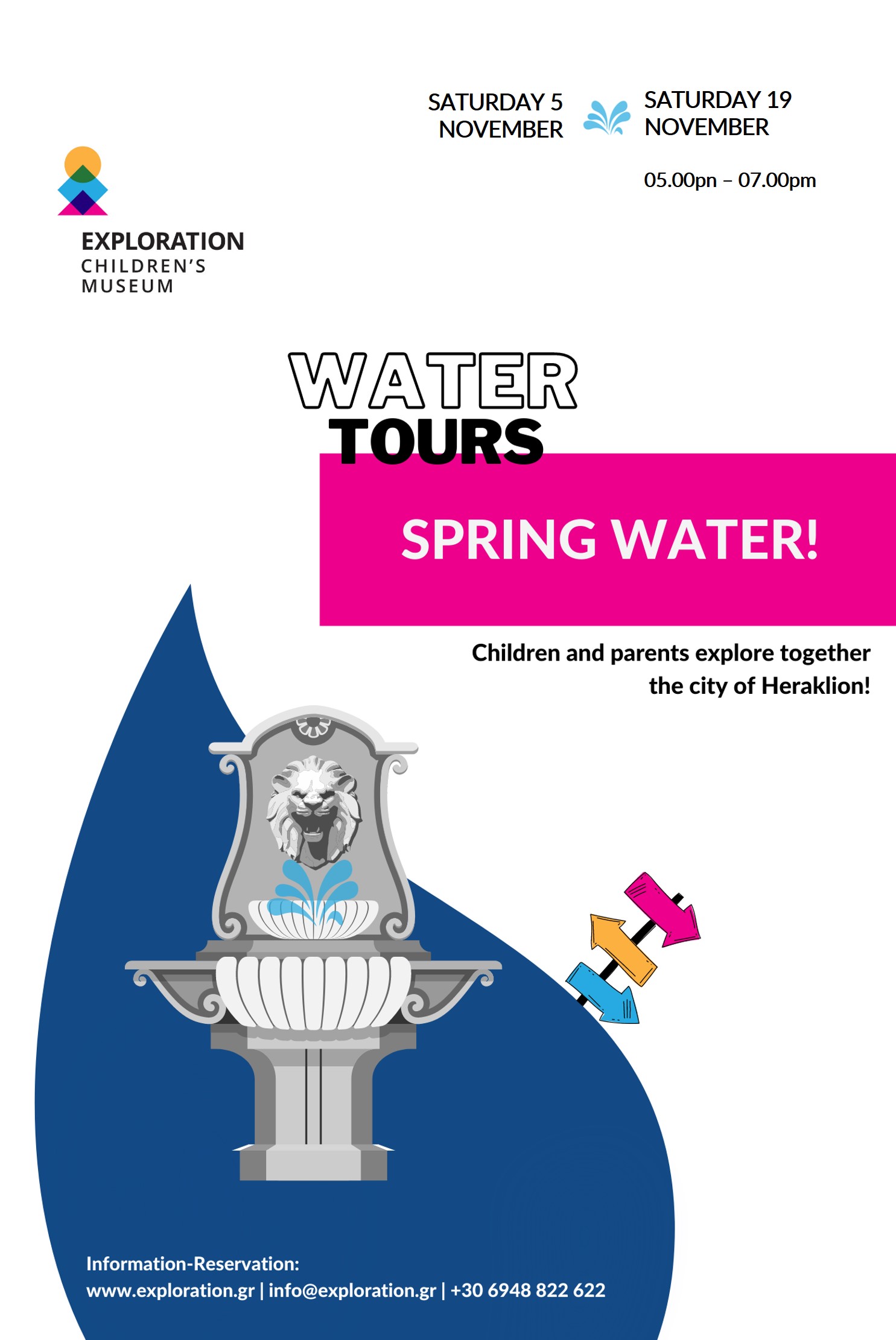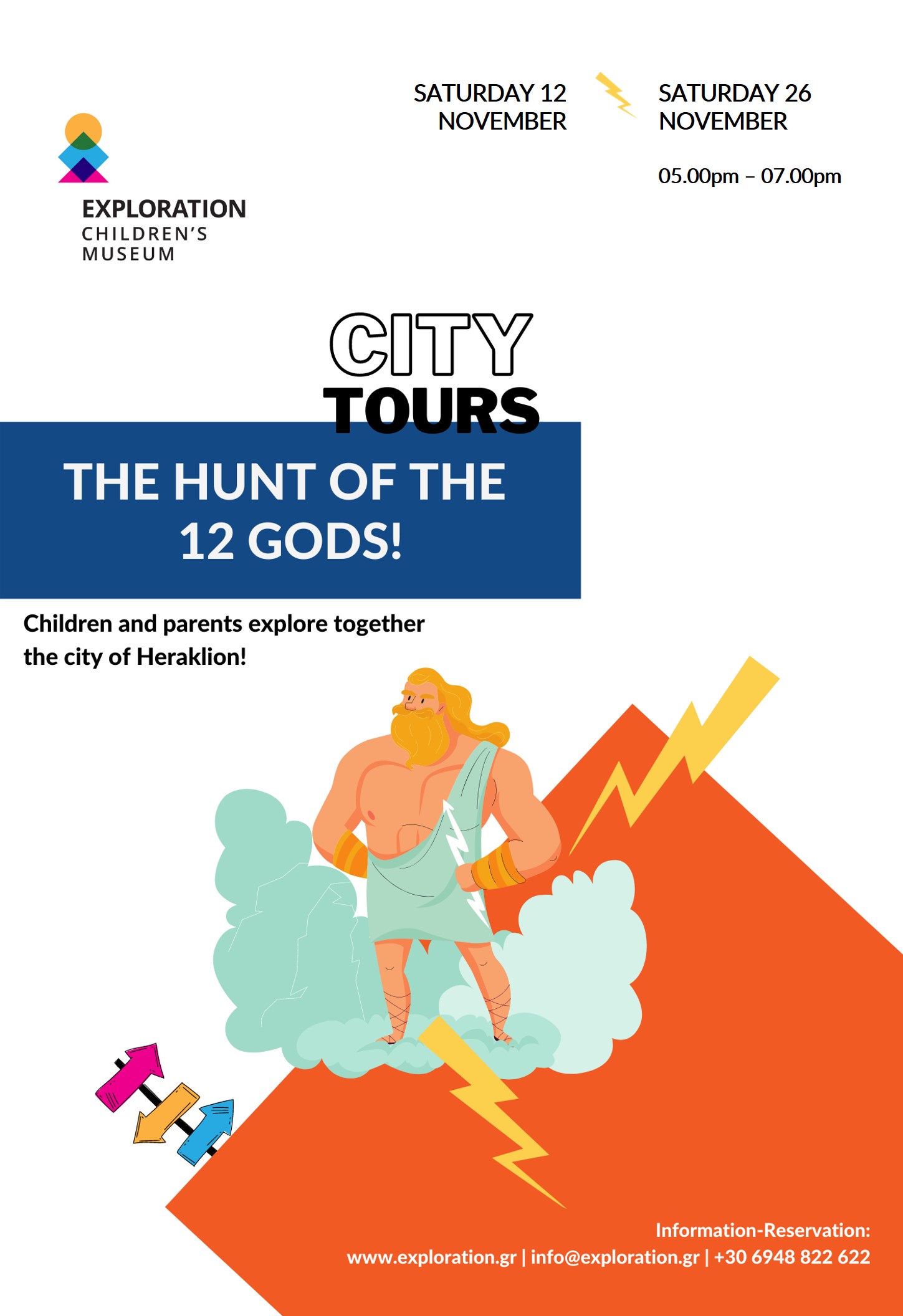 Culture Walking Tours November 2022
Exploration in the city of Heraklion!

City exploration continues this month for the whole family! Choose the route you like the most and come to walk the narrow streets of our city and discover it through... the game!

Spring Water
On Saturday, November 5th and 19th, we'll wait for you at the Gate of Saint Georgios to discover the stories of the Heraklion's water!

The hunt for the 12 Gods!
On Saturday, November 12th and 29th, the almighty God Zeus awaits us for a hidden treasure hunt at Eleftherias Square!
HIGHLIGHTS
Some of our explorations that may interest you!