BOOK: The talking leaves
Exploration Children's Museum celebrates the International Children's Book Day (April 2) and the International Book Day (April 23) with the educational program BOOK: The talking leaves.
Let's travel back in time and discover the secrets of the book!
All that Mankind has done, thought, gained or been: it is lying as in magic preservation in the pages of Books.
They are the property of the people
Thomas Carlyle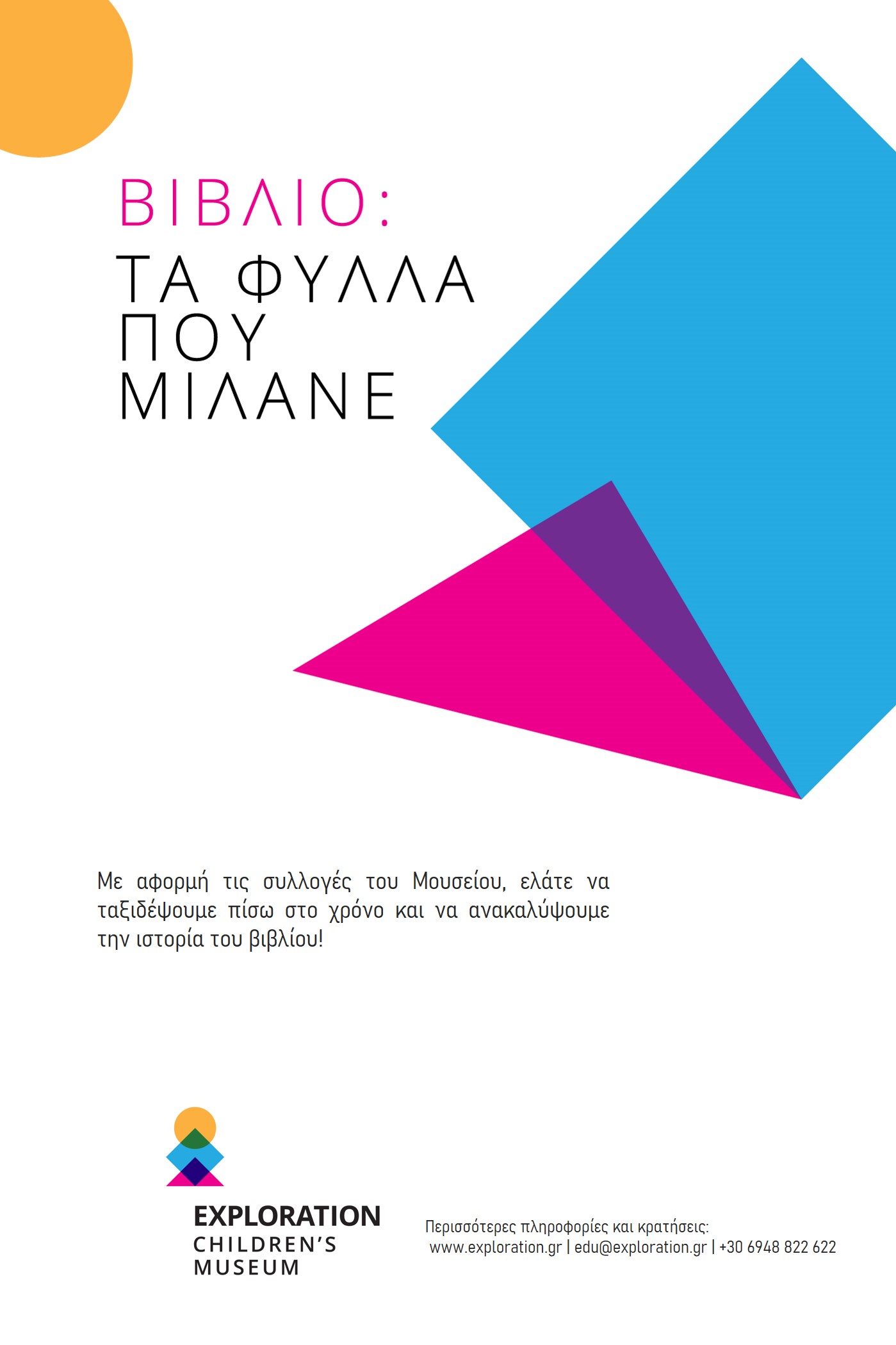 From the time of rock-painting to today's digital eBooks, books are still the most important medium of communication. Books narrate people's stories of the past, explain scientific discoveries and breakthroughs, represent history and cultures and spread ideas and dreams.
Finally, what is a book really? What stories hide in its pages? How can a book change the world? With History as their (tour) guide, children explore the different roles books have had over the centuries and understand the ways in which they influenced humanity. They solve puzzles, decode old secrets and, thought important personalities and events, they finally discover the book as an object representative of our culture.
For more information and reservations, please contact the Museum's Education Department via mail or by phone to jointly organize a safe and enjoyable museum experience at your school.