PLAYFUL CLICKS
The new educational program by Exploration Children's Museum




What is your favorite toy?

How do you play with your family at home? What games do you prefer to play with your friends?

Play is your favorite pastime, and we are sure you know everything about it! So, we decided to reveal its secrets with your help. How? But of course through our… "Playful Clicks"!

Play is an essential element in a child's development, being an integral part of their daily life. It is, after all, the fundamental basis of the philosophy of our Museum: through play we explore, discover, experiment, get to know ourselves and understand everything around us. Play is a child's job, and our job too!

The new educational program of Exploration Children's Museum is full of games, photography and art! Exploration invites all children to become photographers on a special mission: to capture their daily play moments with their camera lens. Our target: to create a digital photo exhibition that will tell our own toy stories!

During the program, we'll have the opportunity to explore the art of photography, to admire works of famous photographers and discover big and small secrets. Of course, we won't stop there! We'll also become curators and pick our favorite photos, write their captions, organize and set up our own digital photo exhibition!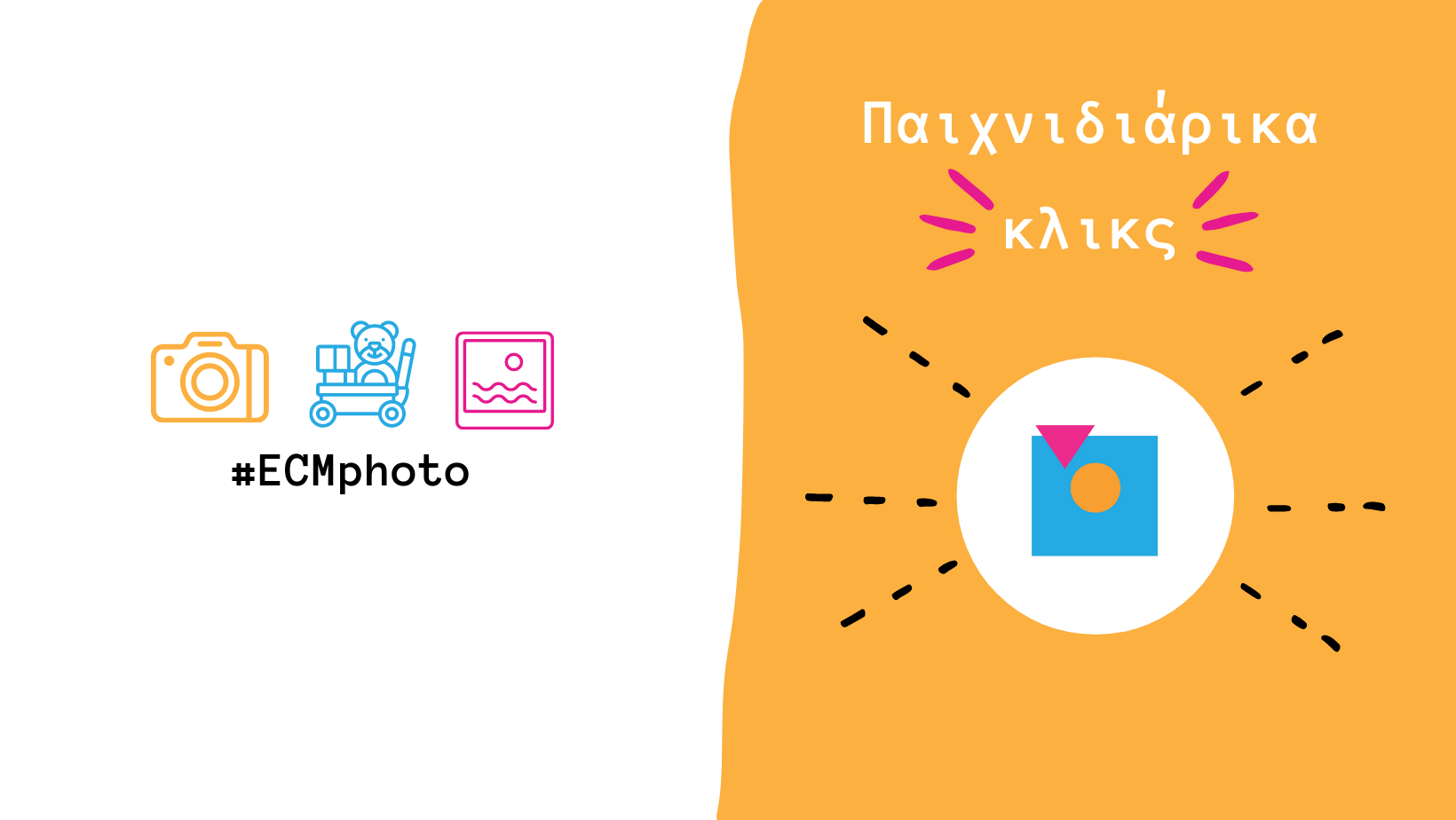 And how do we do all this? But of course, through our computer! We will create our own team in the huge cyberspace, where we will meet and share messages, mails, video calls, ideas, questions, and anything else you can imagine!
If you want to become one of our Museum greatest photographers, register now for Exploration's new educational program here and get ready for many, many…clicks!
We look forward to starting our clicks! How about you?
---
Terms and conditions of participation:
Children who wish to register for the educational program "Playful clicks! ", must fill out the participation form here.
Prerequisite for participation is: 1. o registration through participation form and 2. an email address.
If you wish to participate in our closed Facebook group, you should have an active account (of an adult). Our group is created especially for the educational program with all its participants, in which there will be access to the educational material of the program.
Information about the program's conduct will be sent to the e-mail address that has been declared. Please check your spam folder.
For more information, please contact us via mail photo@exploration.gr or at +30 6948 822 62.